CSS Selectors Masterclass
When you are being asked to do something you have never done before, your ability to succeed relies entirely on the quality of the instructions you are given. If instructions are too vague you may not do the correct thing and if they are too specific, it can be hard to adjust to unexpected changes. Every step in a mabl test is an instruction telling mabl what to do to a specific element. With knowledge of how to create and use good CSS Selectors, you can ensure that mabl has clear instructions on how to find the element - or elements - you want to interact with.
Create effective CSS Selectors in this Master Class
In this webinar, we will go over what a CSS Selector actually is and how to create effective selectors depending on what element(s) you are trying to find. Once you can make CSS Selectors, we will take a look at how you can then use them in your tests to provide mabl with clear instructions on what your test should do. Finally, before you go off and make more tests, I will take some time to answer some questions and highlight some resources you can use to dive deeper.
Learning Objectives:
Understand what CSS Selectors are
Learn how to create CSS Selectors for a specific element(s)
Learn how CSS Selectors enable you to do more in mabl
Learning resources:
CSS Selectors demo site
Follow along with Damon
w3schools CSS Selector tester
This is a tool that allows you to click pre-made CSS Selectors and see what they select on an test webpage.

w3schools CSS Selector Reference Table
My most used CSS Selector reference page. This shows all of the CSS Selectord in a table with explinations, examples, and links for more information on each.

CSS Diner
A game designed to help you learn CSS Selectors.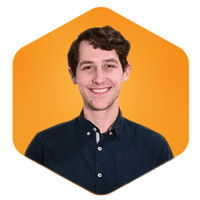 ABOUT YOUR HOST
Damon Paul is a Solutions Architect at mabl who loves nothing more than to empower humans with technology and knowledge. With experience as both a Manual QA Specialist and QA Automation Engineer, Damon is great at quickly understanding a team's quality testing needs and then guiding them towards the testing practices that work best for them.