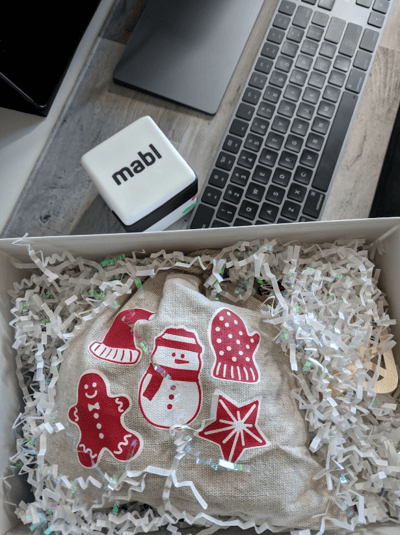 As many welcome the new year, I'm still celebrating Thanksgiving. It's been somewhere between thirty days and feels-like-forever since I joined the mabl team, and given I'll be contributing some future articles to our blog, it feels like some sort of an introduction might be in order.
A year ago, I was the lone tester on a small cross-functional team working on a greenfield project. It was a rare opportunity to choose the tools and services that would comprise our overall test automation approach. It was also during that time that I learned about mabl and applied for early access to the beta.
What I saw was really impressive. With the help of my teammate, in less than 20 minutes, mabl was crawling our staging site and finding broken links. By lunch, we had some basic smoke tests executing in parallel against feature branches and status notifications coming into Slack. In one morning, mabl changed my long-held regard for scriptless tools from disdain to curiosity; I really could see this being the future. Continuous testing seemed like a lofty goal, but there it was. It was impactful and exciting.
Izzy and Dan engaged us regularly for feedback and it was great to see a couple of my feature requests implemented with lightning speed. At the time, mabl wasn't yet the right fit, but I was left with an extremely positive impression of the product and the team behind it.
I ended up going with a more traditional solution using WebdriverIO and Sauce Labs. WebdriverIO was great for the coding side of things, but the inevitable grief of troubleshooting compatibility issues between Selenium and browser driver versions or bugs in the browser drivers themselves eventually showed up to thwart my plans.
While these occasional bouts of maintenance were manageable, they were time consuming and I knew there were more meaningful ways to contribute to my team besides deducing why the latest Safari update just broke all the tests, or whether the Sauce Connect tunnel was just having a bad day. Familiarity, as the cliché goes, can indeed breed contempt.

I'm the kind of tester that wants to be there during planning and design to help find feature gaps before anyone writes code. I partner with Product Owners, UX, and Support to anticipate usability issues and define well-articulated features with meaningful, testable acceptance criteria so that once it's in a sprint, the team can just glide through it and users get something valuable at the end. That takes time, and on a lean team that's pushing hard, efficiency is everything. Selenium was getting in my way.
I fondly recalled the Shangri-La of mabl where abstracted away were all of the infrastructure-related tasks, the compatibility testing aspects of component updates, disparities between local and remote execution, the built-in visual testing that I'd only had time to implement myself in an inelegant way… I knew that with a tool like mabl, anyone on my team could have created a test without having to know anything about page objects or pull requests. At the time, Safari support was unavailable and thus my dreams, sadly, were to be deferred.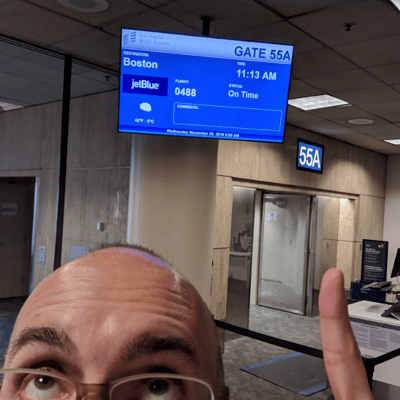 As time passed and the recent holiday season drew near, I began to consider new career opportunities. When I saw the Solution Architect position listed on the mabl website, I reached out to Izzy and Dan to discuss the role and what I thought I could bring to it. Much of my career has been spent working as a tester or alongside them and I was excited for an opportunity to help deliver quality tools to others who work in this discipline and make testing better. The interview process was engaging, efficient, and most importantly, it yielded a match!
Being a Solution Architect here at mabl, I get to work with everyone in the company. Together with the Sales and Customer Success teams, my chief task it to help our enterprise customers derive the most value from mabl whether that's in the form of working through technical and infrastructure challenges or helping them reimagine their testing approach through contemporary paradigms like parallelization and visual testing. Working directly with customers to solve problems is rewarding, especially when the opportunity arises to channel their feedback in to a feature requests and work with our product and engineering teams to implement. Everyone here wants to build a product our users love and we know staying close to our customers is the best way to do that.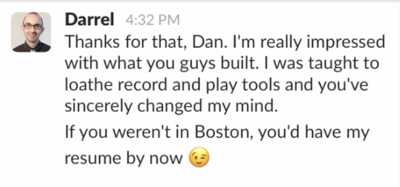 Joining a new team is exciting, but I definitely had the first-day jitters. Will I forget any names? Will my jokes fall flat? Thankfully, fate smiled and I had a fantastic first day. Everyone was so welcoming — a gift basket greeted me upon my desk and everyone took turns sharing helpful office survival tips. I joined calls and started to familiarize myself with all the new mabl features that had appeared since we last met.
While looking through presentation decks, I was delighted to find a screenshot of a message I'd sent to Dan a year prior that seemingly foreshadowed my arrival. I'm so glad we found a workaround to the geography issue and were able to manifest that dream into reality.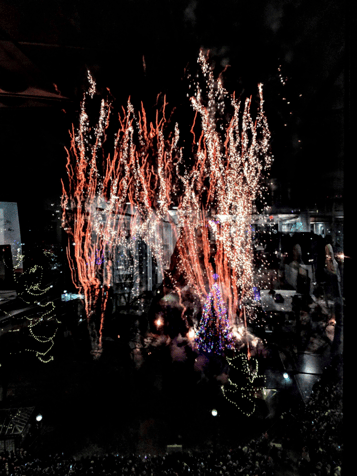 The fun didn't stop there. A bbq feast preceded a company meeting, followed by a bourbon tasting, and afterwards we all hung out and played games together. At one point in the evening, there was a fireworks display directly in front of the office windows. I'm told it was part of a holiday event, but it sure felt like they were for all of us. I really can't imagine a better first day.
As we move in to 2019, I'm super excited to work with my colleagues to deliver on some pretty amazing features we have on our roadmap, as well as producing technical content for our blog. Be sure to subscribe to our YouTube channel as I'll be creating some video content there, as well.
We're also actively recruiting new team members. If you'd like to know more about working at mabl, please feel free to reach out to me on LinkedIn. I'd be happy to talk to you more about what it's like working here and any other questions you might have about the company or our product.
Thanks for reading and happy testing!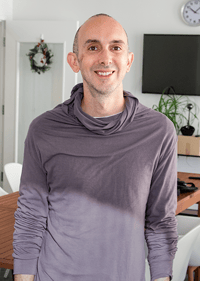 Darrel Farris
solution architect, polymath, bon vivant