Get a Free Trial
Creating, executing, and maintaining reliable tests has never been easier.
Get Started
Quality engineering embraces continuous testing, data-driven testing, manual and automated testing in a culture of quality to help software development organizations build faster while also improving the user experience. Many organizations are adopting quality engineering in tandem with DevOps as their QA teams turn to automation and collaboration to streamline their quality strategy. This transformation enables quality pros to lead transformations that serve the users, the product, and their team.
But who is the quality engineer? Software testing and quality assurance are already wide ranging fields that include everyone from manual testers to SDETs to test automation engineers. What skills and qualities differentiate the quality engineer?
Quality Engineers are Agile, Empathetic, and Adaptable
Like software testing, quality engineering requires a diverse mix of hard skills and soft skills. In order to lead automation adoption, implement continuous testing across the software development lifecycle, and advocate for the end user, the quality engineer is a unique role that can be accomplished by a diverse range of people, if they have the right roadmap to build their skills. Ultimately, they need to balance technical knowledge with empathy, and be able to adapt to the rapidly changing world of software development. Let's take a closer look at the quality engineer.
Anatomy of the Quality Engineer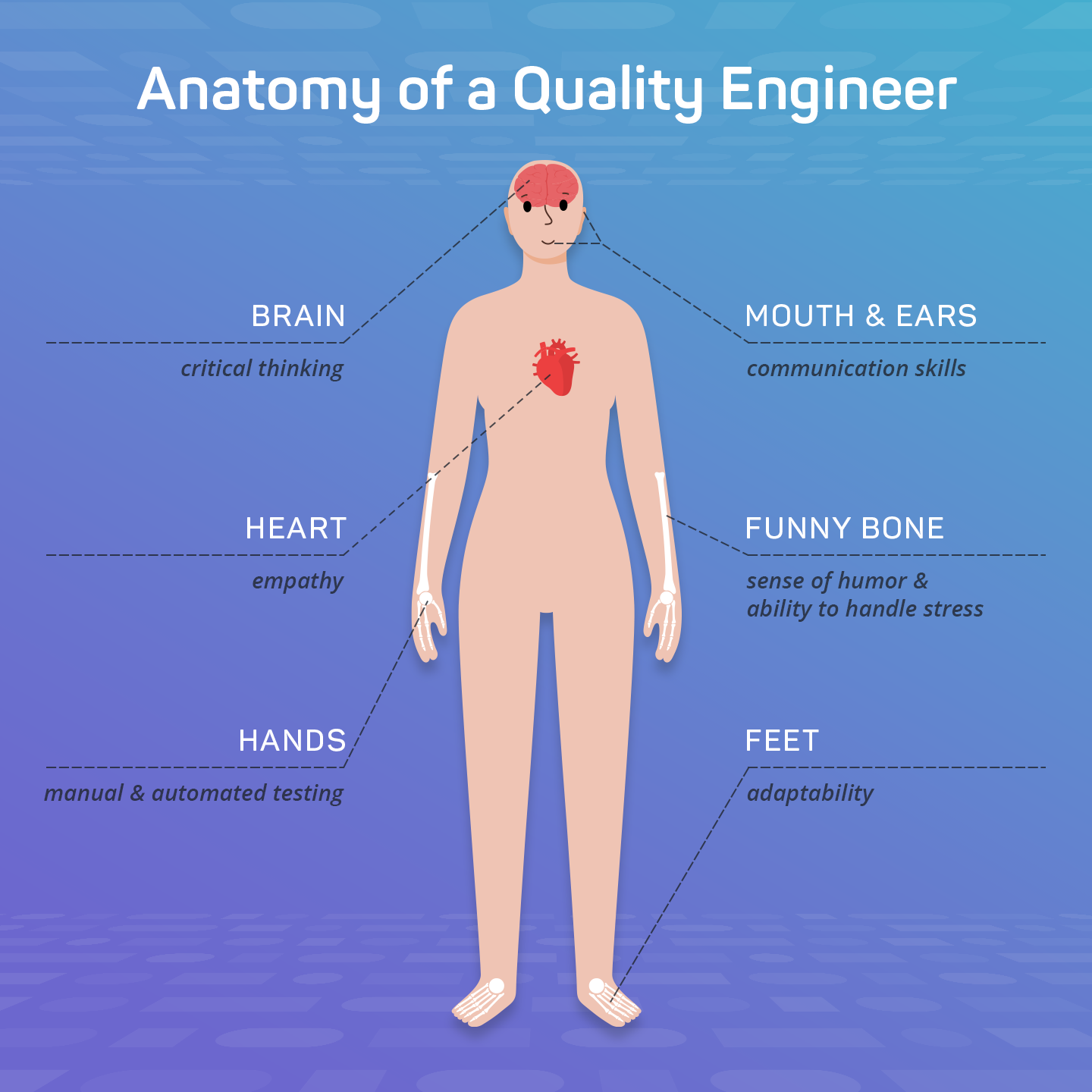 Are You the Next Quality Engineer?
Perhaps most, or even all, of this list resonated with you as a software tester, test automation engineer, or QA manager. But even if it didn't, there are many paths through the exciting world of quality engineering. New test automation tools are designed with low-code interfaces that make it possible for everyone to quickly create and execute automated tests, even complex end-to-end tests that include API testing. Learning these new skills on the job can be an excellent way to improve product quality and your software testing strategy while also expanding your skills. If you're ready to join the growing ranks of quality engineers, sign up for a 14-day free trial of mabl.