mabl University
It's a classic dilemma - your team has decided to start using a particular tool to save you time, but after you've made the decision, you're so busy you wonder when you'll have time to learn how to use it! And when it comes to test automation - I don't know about you, but learning a new test automation tool seems kind of scary. This is how teams end up with tools sitting "on the shelf".
That's why we want to help you jump start your mabl test automation journey with our mablU courses.
For those with little or no experience in test automation or programming, we have "Test Automation Essentials". These lessons start with the basics of test automation terminology, concepts and leading practices. You'll see that many teams share common obstacles to successful test automation efforts and how to avoid them. We're building these mini-courses to help mabl users get up to speed fast, but my lessons are tool-agnostic, so even if you don't plan to use mabl, you'll find helpful information. The first two full courses of Test Automation Essentials, with beginner and intermediate knowledge, are now available.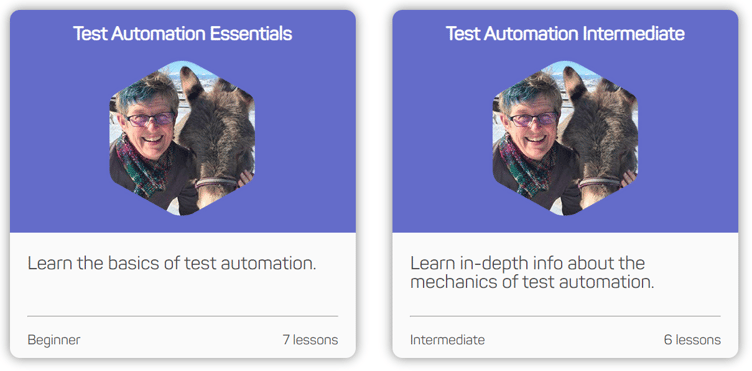 The courses come with a transcript you can follow along with and full captions.
We hope you check out mablU to help you with your team's test automation. You can check out the first Test Automation Essentials lesson here, and the full mablU page here.