As we launched mabl Enterprise for general availability in Q4 2018, we focused on US-based enterprises who we expected would be a good fit for the product. As most companies our size would do, we built an English website, US based advertising and event campaigns, a Boston-based sales organization, and content designed for Fortune 1000 enterprises adopting DevOps who struggle with the pain of their existing automated testing solutions.
To our surprise, in mid 2019, our first customer from Japan signed on to use mabl Enterprise: Takahide Masuhara, QA lead at Piece of Cake. Taka is an early adopter of modern tools and after trying mabl, he convinced his leadership team to purchase the product and began standardizing on mabl for automated end-to-end testing. As Taka continued to use the product, others got word about this new modern testing tool including Dai Fujihara, who valued how easy it is for Japanese customers to automate so many of their manual tests in minutes with the simplicity of mabl.
A Japan Trip to Remember
As the mabl user base grew in Japan, I was eager to meet these passionate users in person as we've done with so many of our customers in the US. Despite uncertain times at the very early stages of the global pandemic we're facing today, a small team of mablers and I were lucky enough to visit Tokyo in early 2020 to spend time with these impressive customers and meet new prospects.
Engineering and QA teams from Misumi, LOB (Rakuten), Bengo4, Japan Taxi, Retty, and many others shared their feedback with us on the product, recommendations for improvements specifically for the Japanese market, and even participated in two back-to-back evenings of customer meetups in Tokyo. I'm so grateful for their openness with us and appreciate their trust in us to meet their testing needs. Fortunately, it wasn't all business, we shared some social time with them including a great dinner at a traditional Japanese restaurant and even some classic Japanese karaoke as well!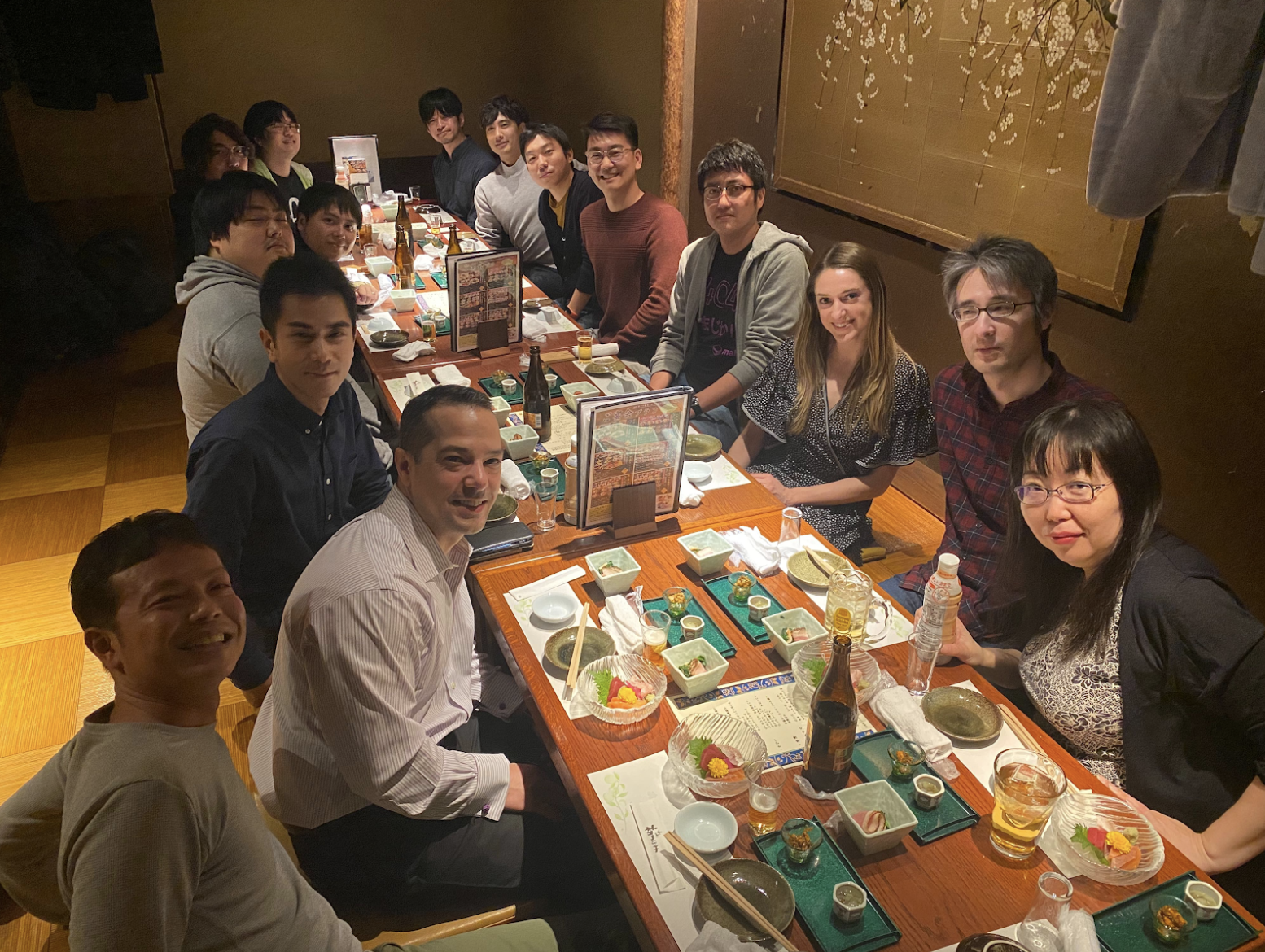 Since our trip, we've invested additional resources to help these unique users who rely on us so heavily for their testing needs:
We've launched a #mabljapan slack channel on our Friends of Mabl slack group to help drive collaboration and for sharing news.
We published a Japan webpage, dedicated to all things mabl Japan.
We hosted our first Japanese webinar to help inform our customers of our Q2 product roadmap and learn which areas to prioritize investments.
We're just about to release a few feature enhancements including support for the Japanese date format, as well as removing the 4-hour automatic setting for Plan runs.
We've dedicated a regional SME on our go-to-market team to handle all Japanese inquiries.
We've started translating our product documentation so it's easier for users in Japan to get up-and-running with mabl - stay tuned!
I'm confident we'll continue to make more investments to support our growing Japanese user base. I look forward to the next trip to Tokyo to meet even more customers and prospects in person. For now, I'll leave you with a few of the videos from the meetups during our trip!
Meetup Recordings
[Japanese] JapanTaxi's Yuki Tamazwa presents on how his team uses mabl.
[Japanese] Bengo4's Masashi Haga presents on how their team is benefitting from mabl.
[English with Japanese Translator] mabl hosted a string of meetups in Japan. In this video, mabl's Izzy Azeri explains why we're currently in the era of intelligent testing.
[Japanese] Rakuten's Koichi Hosono presents on what they love about mabl.