It's hard to believe that we're only a few days away from November, and our first ever mabl Experience event has wrapped up. For anyone that's been part of delivering an event like this, you'll know that it takes a full team spending countless hours in the weeks leading up to the event to put all the pieces together. And it always feels like time flies so fast!

Our goal with this year's event was to give mabl customers and partners, and the broader community of testing professionals, an opportunity to learn from our testing experts, their peers at other companies, and to hear success stories from quality experts who work for great brands. While it's unfortunate that we were unable to gather together in person, gathering in a virtual environment still allowed us to achieve this goal.

We were so pleased to see so many different folks from a wide range of companies around the globe with different backgrounds. Many of our biggest mabl fans were even listening live from Japan where it was the middle of the night. It was so great to have the opportunity to bring everyone together to learn from each other; I sincerely hope all of our attendees learned as much as we did throughout the day!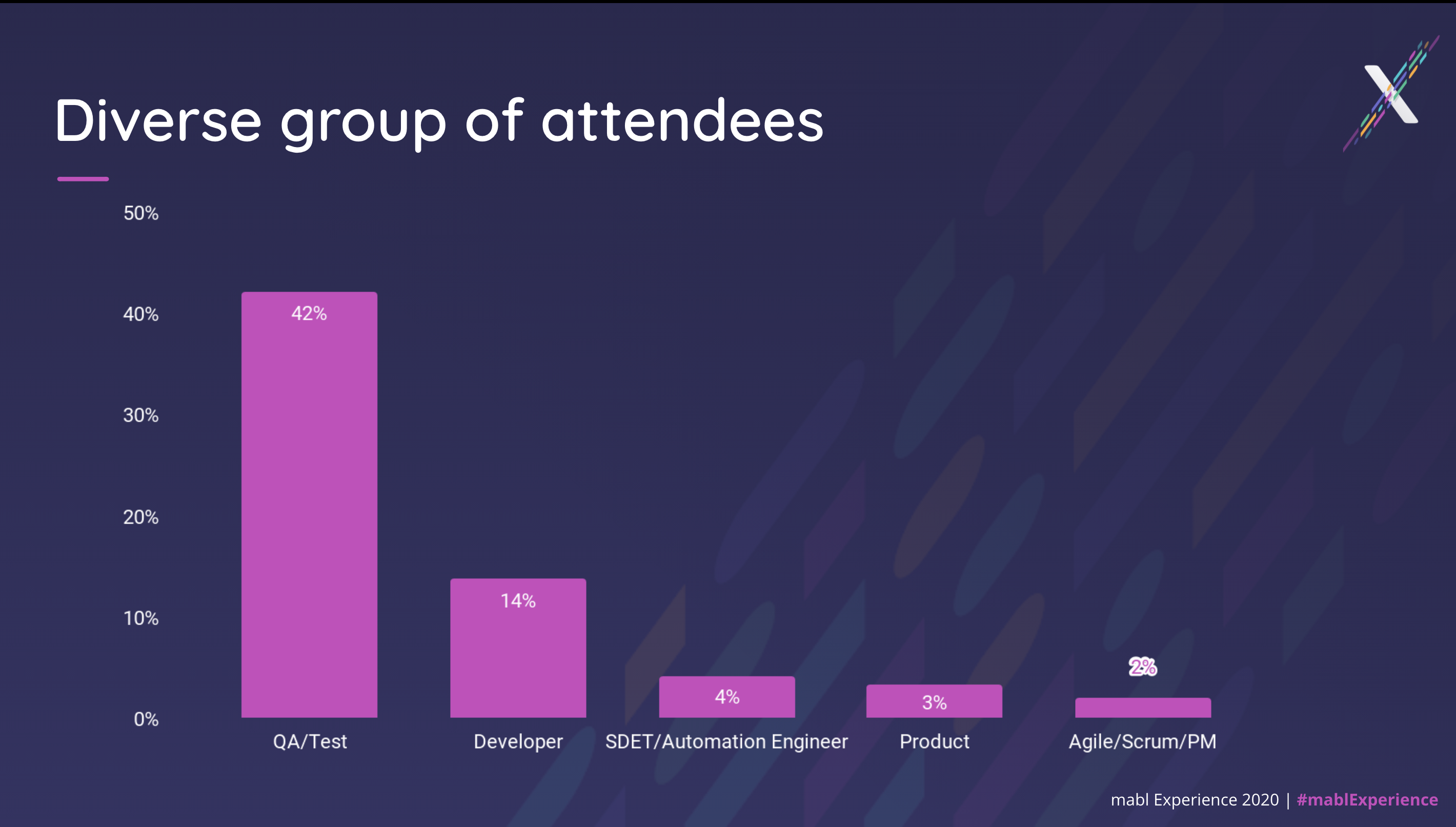 Special guests shared notable insights
A special thank you goes out to our friends from Riot Games, Sensormatic, NCR, Ritual, Ascendum Solutions and Colruyt Group for joining us on stage to share their story and advice. Mablers (our employees) could talk about mabl and test automation all day, every day, but we love hearing from the experts at other organizations who are doing great things to preserve and promote quality!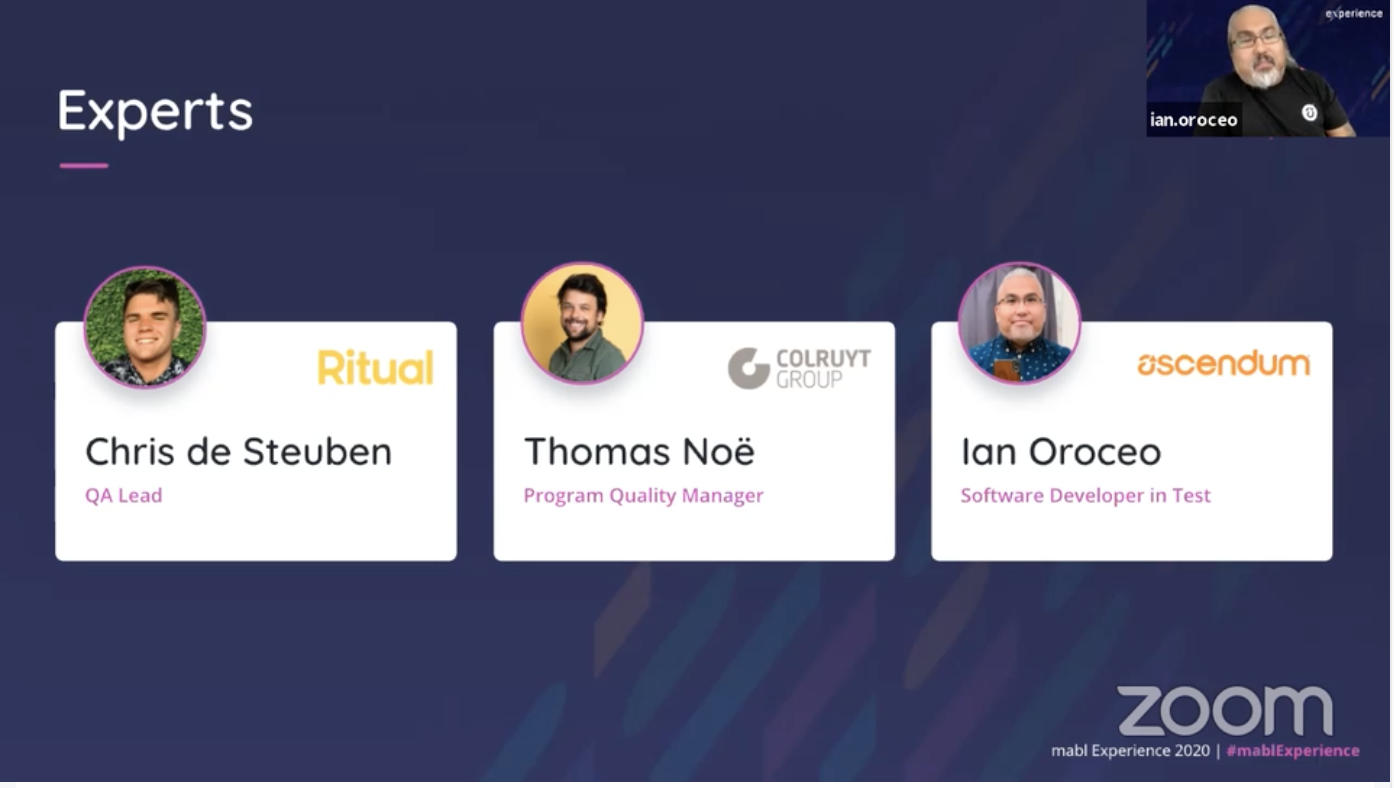 Some of the standout moments were when Chelsea from Riot Games made a "controversial" statement about the relationship between quality, QA and testing not being equal. I thought she had a really fantastic point of view on the topic explaining that quality is not binary, it's qualitative and requires more than just a yes/no assessment, but instead has to incorporate human thinking and emotion.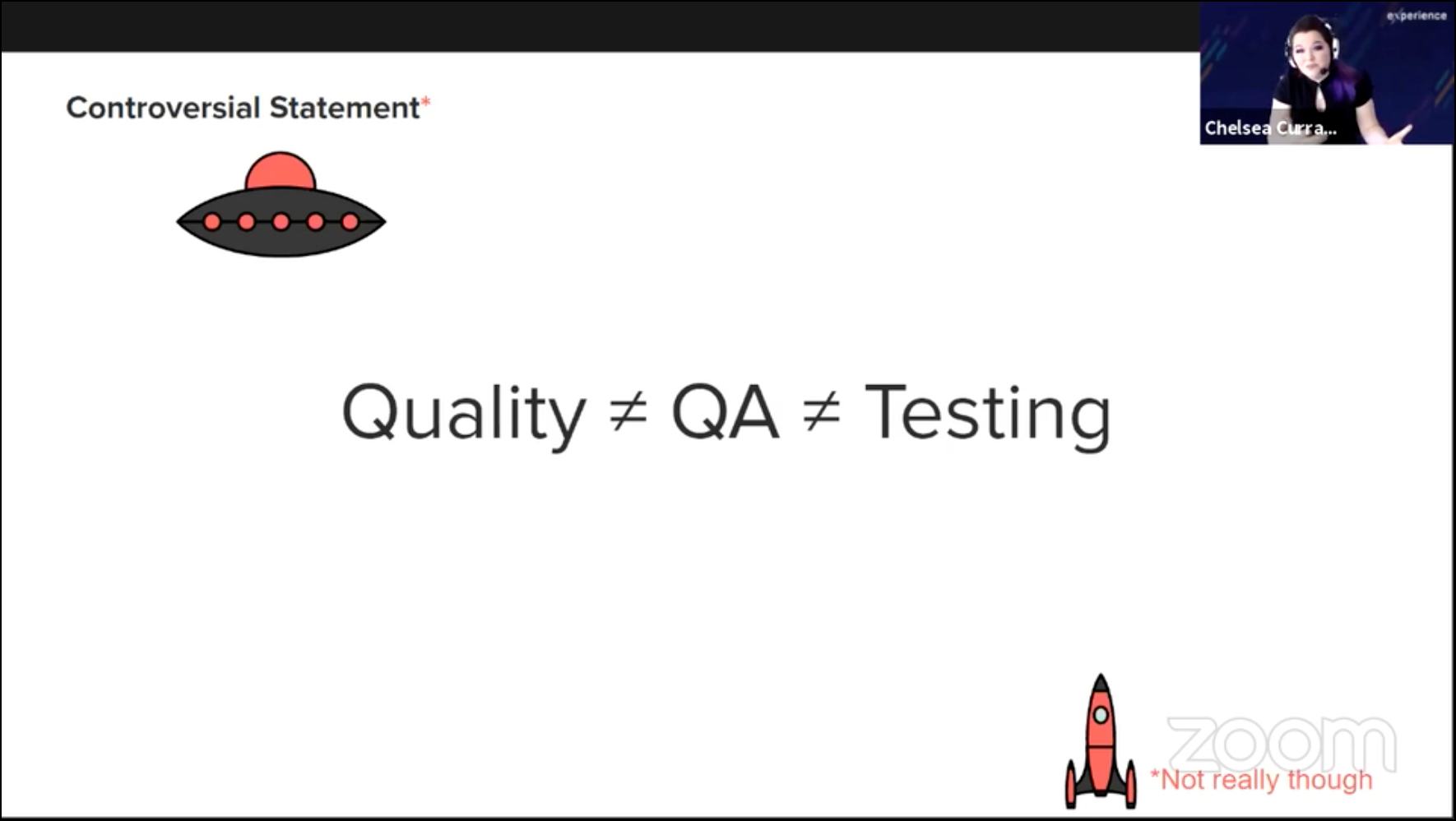 Another great moment was when Adeeb from Sensormatic showed some of the metrics that his team uses to assess his team's success. He talked about how they are driving down the amount of time spent testing by 80% while also increasing test coverage from 50% to 96% - all with the help of automation.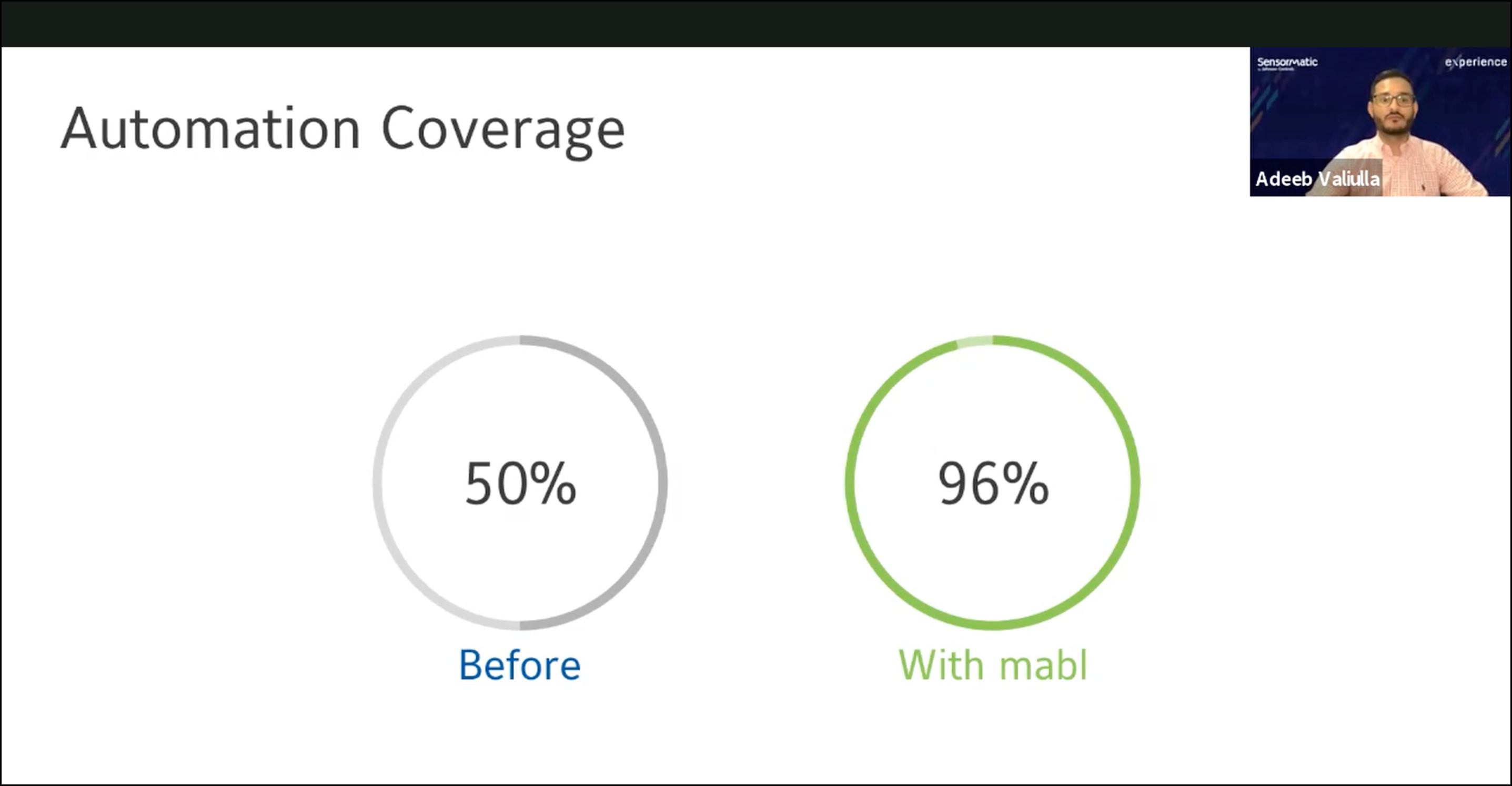 Another highlight for me personally was the roundtable discussion. While we were a little unsure how they would go with everyone being remote and mostly strangers to each other, the groups were still able to have rich conversations with one another. Attendees shared some really great advice, so much that I couldn't help but reshare one of the nuggets in the session that my colleague Izzy and I delivered later in the day. The advice:
"Start small when adopting automation. Include one test case as part of a sprint, for example, so you don't have the overwhelming pressure of having to do everything at once."
Another soundbite that stuck with me was, "Quality is all about making something great for the customer. If you don't have something the customer loves, your quality is not that great."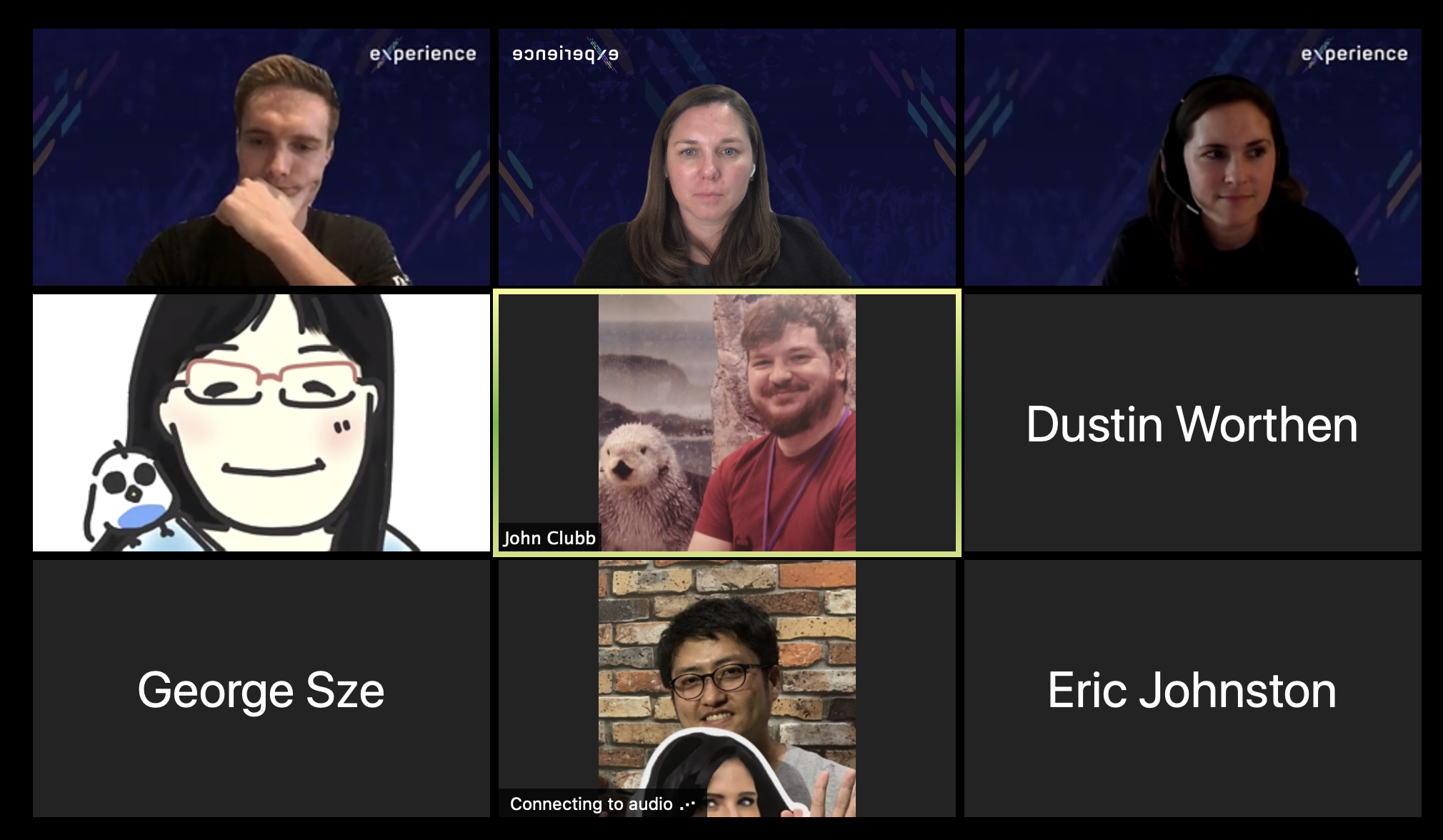 All in all, we had a great day of sharing and learning. On behalf of the entire mabl team, I want to thank each of the participants for taking the time to join us and sharing their experience, and thanks again to the customers who shared their story. You can check out all the recordings in our video library. We can hardly wait for Experience 2021!