We started mabl in early 2017 and we couldn't be more excited to launch this revolutionary new product in only a year - we hope you try it! We're not only really proud of the product but also the team that helped bring mabl to life.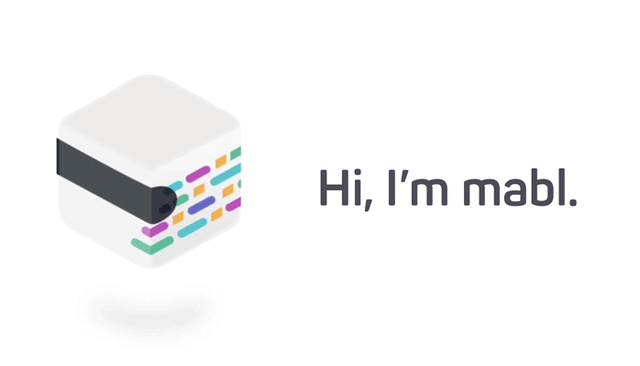 Some context on our goal. We set out to build the the world's first AI-powered QA tester. She's designed to work just like a human QA tester - she learns the way an application works, identifies bugs, and helps provide context on what caused them so they can be fixed. We knew this was an incredibly difficult problem to solve and there were three things we needed to be successful: ambitious investors, an experienced engineering team, along with strong developer oriented marketers. Let me introduce you to them.
Our Investors
Our first step was to find investors who understand DevOps, have placed big bets in the enterprise software space, and have the conviction and fortitude to tackle hard, complex problems. We believe that we found ideal partners in Murat Bicer at CRV and Sunil Dhaliwal at Amplify Partners. Murat has empathy for the challenges of modern engineering teams as he started his career as an engineer himself. His investments in Datadog, Zerto, and Fauna demonstrate that he understands what modern software teams need to be successful. Since the moment Murat invested in mabl, he's pushed us to make sure we held onto the long term view of what we're building. Sunil also has a deep view of what his firm calls the Infrastructure 2.0 and the Data Revolution, doubling down on his thesis as he started his own venture capital firm in 2012 to focus on these sectors exclusively, having made investments in Chef, Keen.io, and Backtrace, to name a few. Sunil's ability to put himself in the shoes of a customer and push us on product has been extremely useful. After working closely with Murat and Sunil for over a year now, we know we made the right choice in selecting the best partners to help build mabl.
Our Tech Team
From an development perspective, we look for seasoned, versatile software engineers who are passionate about solving the QA problem. Our first engineer, Mike Bartucca, played a key role in getting mabl off the ground and recruiting our engineering core. When we came up with the idea, he was still at Google, but enjoyed the journey at Stackdriver so much that he wanted to join us again for mabl. From there, we recruited several developers who had exceptionally strong machine learning and analytics backgrounds, the architects behind some of the earliest large-scale cloud systems, as well as testing experts, one of whom is even an author on the subject. In addition, we were fortunate to have found experts in real-time data streaming, modern front end frameworks, and strong UX design. Regardless of background or seniority, one characteristic which is pervasive throughout our technical team is versatility. We don't have a backend team, a UI team, an Ops team, an analytics team, etc. We've built a team of engineers who are able to take ideas from concept, to prototype, to working UI across any part of the product. The versatility of our technical team is one of the biggest factors which has propelled us to launch mabl to the public only one year after founding.
Our Go to Market Team
mabl is designed for software teams and we wanted to build our go-to-market team to be able to relate to our customers on their terms. As such, we look not only for marketing skills but also technical aptitude and experience working with developers. As many at mabl can attest, searching for this caliber of marketers was not easy (or quick!). Ultimately, we're thrilled that our demand generation lead and product marketer have technical skills in bringing products to market across sectors including AI robotics, DevOps, and Java developer tools. These experts are also supported by a broader team whose skills including graphic design, video production, photography, and HR. This is the team who has been able to get incredible reactions to our product from users globally.
Bringing it all Together
The perfect alignment of domain experience, versatility, as well as specialized skills sets is something we would've never dreamed we'd be able to pull off. Reflecting back, what ultimately drew us together was the challenge of doing something never done before. A big thanks to our mabl team, investors, and most importantly, all the users who pushed us to deliver on the promise of the world's first AI-powered QA assistant. We're excited to showcase mabl to the world!
Get a first look in our launch video: