It's now been 18 months since we started mabl with an effort to help make test automation easier for software teams around the world. As we've come this far, we've tried to stay as close as possible to our users, engaging them in our Friends of mabl slack channel, with user surveys, and meeting them at conferences throughout the world. All of this engagement has helped shaped the mabl product into what it is today with dozens of customers adopting it as their primary automated testing service.
Even with all of these endeavors, we believe there's more we can do for software teams and the testing community broadly than just listening closely and building a product. We decided it was time to:
1) engage with teams more actively
2) broaden the scope of the feedback from the community back into the mabl product
3) build further awareness of the trends within testing teams around continuous delivery.
That's why we're super excited to welcome Lisa Crispin to the mabl team. Many of you have been curious what Lisa's title would be and what she'd be doing so I thought I'd share some more details.

What's Lisa's role at mabl?
Testing Advocate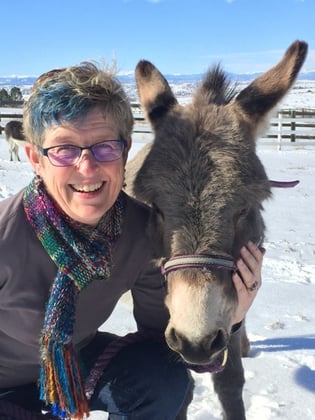 At the heart of Lisa's focus will be what she's been doing for a lifetime - publicly sharing her experience and learnings with the testing community through public speaking opportunities at conferences like Agile Testing Days, CAST conference, and other Testing events around the world. Despite working at mabl, she will not focus on mabl, but instead continue to focus on agile, continuous delivery, and how teams adopting these trends can improve their testing processes. We'll also leverage Lisa's public speaking experience at other smaller events including Meetups and DevOpsDays to extend her reach to audiences who don't get to extend to the larger conferences.
Lisa's reputation has been established as a practitioner in the testing community, especially as it relates to Agile development practices, and that's one focus she'll continue to have. We are offering Lisa's expertise to mabl clients throughout the world to both learn from her experience in how to make testing more effective but for Lisa to also learn from their experiences on what makes effective software delivery. This will be a two-way learning experience so both client and Lisa will draw value from one another in an effort to improve testing process and quality for users globally.

Community Engagement
As we've learned through the key features we've built already, much of our roadmap is shaped by our users. Data-driven testing, File Upload, and Asserting on Not Present items in tests have all been suggestions from our users. However these are only the tip of the iceberg of features we could be building into mabl.
Lisa will engage with not only mabl users, but with the community broadly to solicit feedback and help prioritize the features which make automated testing easier. To date, we've done this with the extra time our team has had, but Lisa will engage more closely with our users and the community to truly understand the use cases and challenges they have today. She'll explore the broader themes that we could build into mabl, and also dive deeper into where machine learning could help with some of the more manual tasks testers have today. Lisa's goal here is to accelerate innovation in the test automation lifecycle.

To kick things off, she's hosting her first mabl webinar next month. Lisa will help you learn the language of DevOps and continuous delivery so that you can communicate better with your team. You'll see examples to better understand continuous delivery and continuous deployment pipelines. Lisa will introduce some tools and techniques that can help your team embrace a DevOps culture, and learn how testers can help build bridges between "Dev", "Ops" and the business stakeholders. You'll learn that there IS a "test" in "DevOps" -- what we're calling DevTestOps.



Moving Forward
As you may be able to tell, we've put a lot of thought into how Lisa can help the testing community while also driving innovation in test automation. If you have suggestions for other ways Lisa could be helpful to you, we'd love to hear your feedback! Lisa is now officially on board and her title is Testing Advocate, but we just refer to her as a member of the mabl team. Feel free to find her on Slack or Twitter.