The whole team approach to DevOps
mabl is happy to host the first webinar for the Testing in DevOps community, which aims to help testers learn about all things devOps, and devOps practitioners learn about testing.

DevOps is about the whole team - including operations specialists - working together to deliver value to customers frequently, without drama or stress. It's that continual loop: together we identify the most valuable capability to delivery next. We build and test it, test and build it, together. We have created a pipeline to deploy it to production, together. We monitor and observe how customers use, or don't use it, and respond to any issues in production. We identify the most valuable capability to deliver next.
Join leading practitioners Abby Bangser, Marit van Dijk, Maryam Umar and Lisa Crispin as they discuss how teams build it / test it / run it together. You don't have to be a DevOps expert to contribute to this effort as a tester. Understanding customer needs, asking questions, and collaborating lets us all contribute.
Prefer Podcasts?
We uploaded the panel audio to SoundCloud so you can listen to the webinar on the go. Choose how you'd like to partake in the discussion.
Meet your hosts: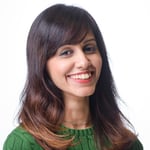 Maryam Umar works in London as Head of QA of a Fintech firm. She started her career 13 years ago as a QA test engineer in the finance and mobile industry. After transitioning to the eCommerce sector, she performed QA in various capacities for online restaurant and travel services. She continues to work in QA as a manager now with special focus on sustainable delivery practices and is a keen advocate of creating and sustaining diverse teams.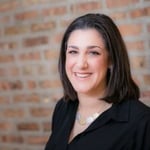 Abby Bangser is a hands on software delivery professional with a passion for using quality as the foundation for quick value focused delivery. She truly embodies the benefits of being a specializing generalist with experience and interests across traditionally Business Analyst, Quality Analyst, Developer and DevOps job titles and effectively leverages those skills to encourage a well rounded approach to quality software delivery.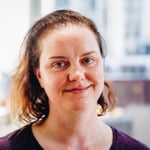 Marit van Dijk has over 15 years of experience in software development in different roles and companies. She loves building awesome software with amazing people, and is an open source contributor to Cucumber.
She enjoys learning new things, as well as sharing knowledge on test automation, Cucumber/BDD and software engineering and blogs at https://medium.com/@mlvandijk. Marit is currently employed at bol.com.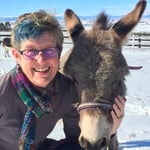 Lisa Crispin is a Testing Advocate at mabl. She has shared her experiences as a hands-on tester on agile teams by co-authoring several books on agile testing, as well as a video course and live training course "Agile Testing for the Whole Team". She co-facilitates tutorials and workshops at testing and agile conferences. Helping teams succeed with continuous delivery is one of her favorite activities.