mabl integration with Slack
Software teams are often spread all over the globe in different time zones and locations, but stay connected by the same tools and channels. Having fast, centralized access to data lets DevOps focus on solving issues as they appear rather than hunting down issues in different systems and apps.

Slack is a messaging platform that provides instantaneous messaging and collaboration in one place. mabl's Slack integration brings mabl's most valuable information about your testing and insights to your team instantly and continuously.
mabl and Slack gives users the tools they need to:
+ Stream all insights to a particular channel
+ Act on those insights without having to return to the mabl app
+ Filter the data sent to Slack by only what's relevant to the team and channel
+ Tag team members or user groups to alert them to specific updates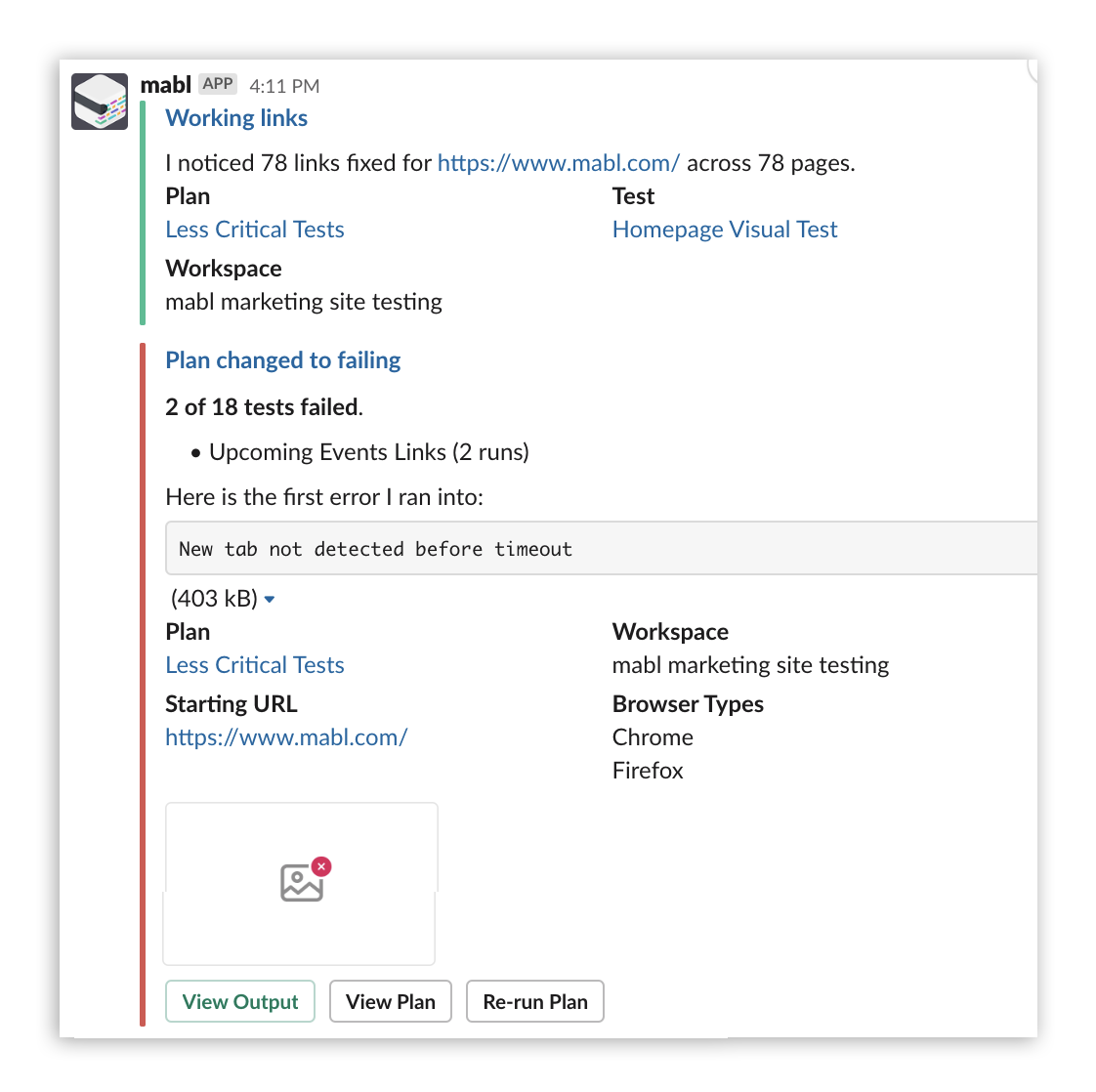 Value of integrating messaging into your team's testing workflow

Save time by viewing results as they happen - with zero delay
Reduce time spent searching for issues with direct links to the information in mabl

Eliminate noise by directing insights to the people they are most relevant to
The mabl integration with Slack makes it easier to collaborate with your team, view insights outside of the mabl app, and direct this information to the people who need it most. Setting up this integration with mabl is simple, all you need to do is sign in through the mabl integrations page. Once you have successfully added your workspace, a few clicks are all it takes to specify the type of notifications you would like to receive, and the people or groups that should receive them.