Meet the team behind mabl
As consumers, machine intelligence plays an important role in making routine decisions on our behalf every day, from choosing a route to work, to selecting which music to play, to setting our thermostats, and beyond. As software engineers, we find our time at work consumed by routine tasks that would be more efficiently handled with machine intelligence. That's why we're building mabl to deliver ML-driven functional testing.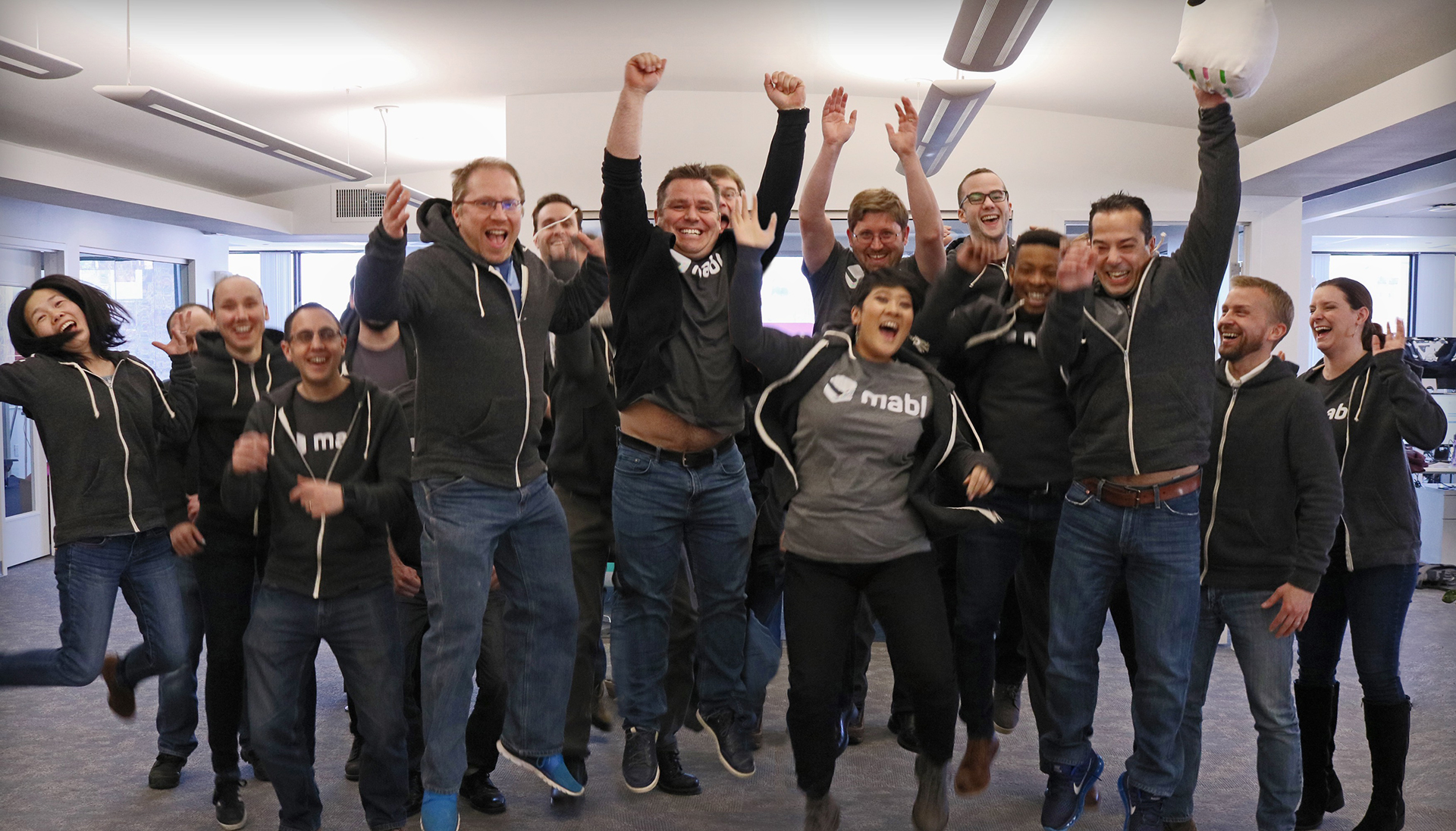 Dan Belcher
co-founder, product guy, ex-Google, Stackdriver co-founder
Izzy Azeri
co-founder, customer & ops focused, ex-Google, Stackdriver co-founder, crossfit junkie
Michael Bartucca
software engineer, ex-Google, Polar Seltzer connoisseur

Sergei Makar-Limanov
ML engineer, loves fresh mountain snow and the smell of data in the morning
John Barnett
ML engineer, ex-Nokia, MIT alumnus
John Kinnebrew
ML engineer, Vanderbilt Ph.D.
Lisa Crispin
testing advocate, author, donkey whisperer
Stephen Vance
software engineer, author, explorer, dog babysitter
Tamara Yu
software engineer, analog gamer, guardian of pooh and knuffle
Joseph Lust
software engineer, entrepreneur, organizer, runner, curious mind, engineering factotum
James Baldassari
software engineer, real-time systems guru
Geoff Cooney
software engineer, ex-Nokia, MIT alumnus
Ryan Jones
software engineer, ex-Time Inc., full-stack dev
Dani Dewitt
software engineer, rower, Wisconsin badger
Mike DeCosta
software engineer, integration specialist, hockey player
Jonathan Oexner
back-end Java guy, WPI alum, flexitarian
Shannon Lu
software engineer, office prankster, recovering dancer, weekend hermit
Andrew Mendelsohn
software engineer, musician, climber, cook, gamer, Tufts alum
Terry Knowlton
software engineer, homebrewer, Star Wars nerd
Matthew Womer
software engineer, W3C team alumnus
Simon Choy
software engineer, Boston University M.S.
Jay Zipursky
ux designer & researcher, making people's lives easier one design at a time
Don McNamara
software engineer, climber, favorite uncle, bike crasher
Matthew Stein
customer success guy, ex-HubSpot and ex-Onshape, chef, mountaineer, musician
Reed Porter
accounts guy, cyclist, gamer, digital nomad, ex-Cisco
Anton Hristov
product guy, doer, student of life, ex-Telerik
Narin Nhem
customer support guy, whiskey lurver, non-competitive powerlifter, recovering sneakerhead
Edgar Maldonado
technical support, gamer, jazz musician
Chou Yang
marketer, makeup aficionado, tiny house enthusiast
Eric Tatar
media and marketing specialist, cinema connoisseur, shouldn't have worn glasses for these pics
Michael Fox
all things sales, wine and food, ex-Google, ex-Stackdriver
Chris Fevry
test automation specialist, risk taker, adventurer, LeBron fan, closing everything
Preston Betro
test automation specialist, ex-personal trainer, singer, guitarist, drummer, ray of sunshine
Kevin O'Connor
enterprise sales, beach-goer, house plant enthusiast, fixed gear rider
Max Magnuson
enterprise guy, Stanford alum, long distance runner + cyclist
Sam Jung
test automation specialist, food explorer, San Diegan
Pooja Samuel
all things people and office, car enthusiast, journal junkie, health & wellness advocate
Megha Rao
product management co-op, bollywood dancer, coffee lover, spicy food
Juliette MacPhail
product management co-op, plant mom, tea enthusiast, certified cookie monster