Comprehensive Test Output
Errors are surfaced with all the detail you need to diagnose and fix them fast - before your customers are impacted.
Step by step test execution details so you can share, recreate, and resolve issues
Improve communication between developers and testers by using a shared platform for test results.
Errors, JavaScript exceptions, and logs are displayed and sorted by the step at which each event occurred in the test.
Get started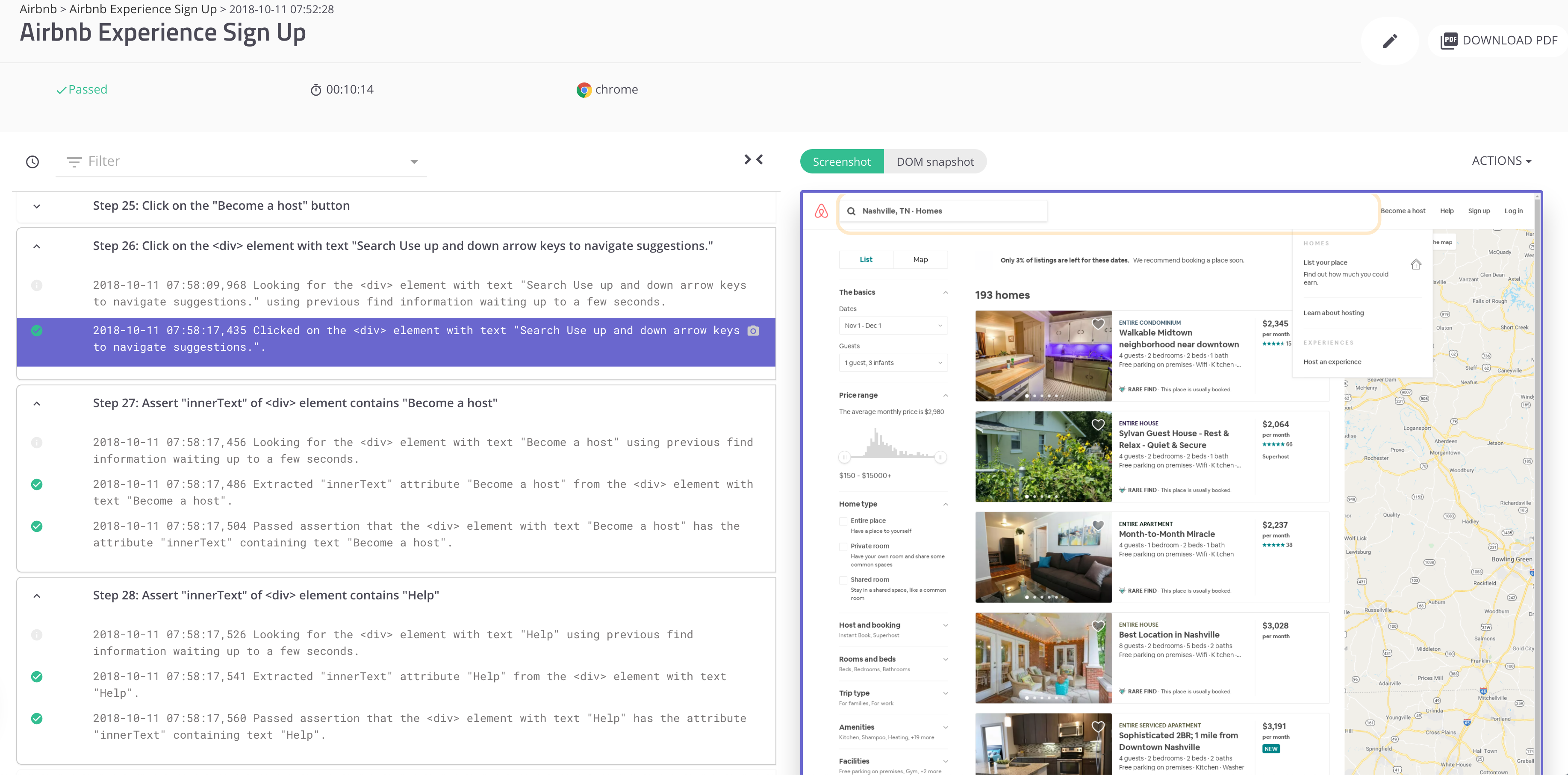 Screenshots before and after every step
Screenshots are taken before and after each action so you can see the state of the application at every step. The actions taken are highlighted so you can easily follow mabl through the journey.
Get started