Data Driven Testing
Run tests with different permutations to strengthen and extend your automated test cases.
Parallel parameterized testing
Load external data into your tests to run multiple test cases in one plan.
All test permutations run in parallel, so executing every test case takes only as long as one test.
Get started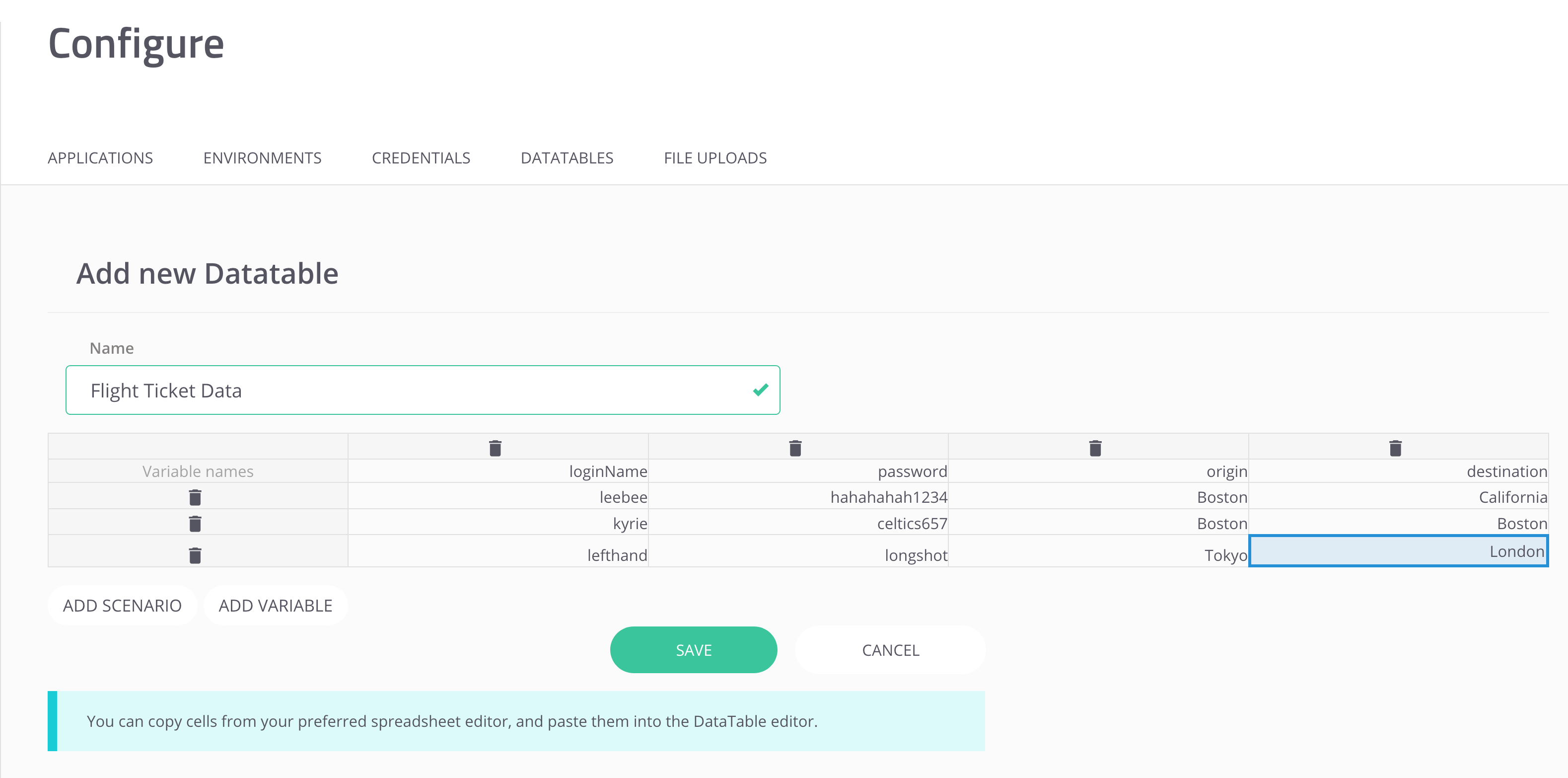 Add a data table to your functional tests
Upload a .csv containing your data, add variables manually in-app, or create variables during initial test creation.
Get started