Visual Anomaly Detection
Machine learning models keep track of screenshots taken at every step of your journey to identify important visual changes in your app.
Catch unexpected changes in your application UI
Visual models of your application are built from screenshots taken during each test run.
Machine learning algorithms differentiate between changes in dynamic regions of your application (ex: ads, promotional banners) and those in static regions.
Only alerts about new visual changes in static areas are sent to reduce notification noise.
Get started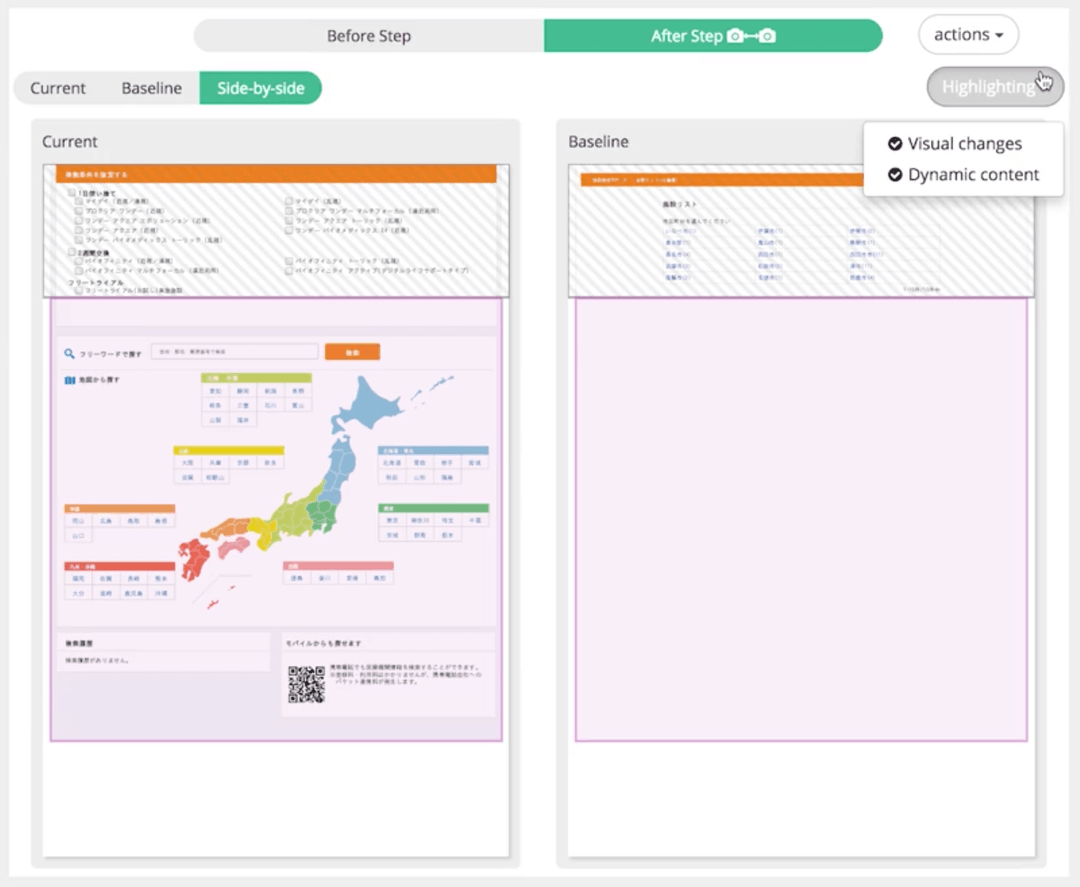 Side-by-side screenshot comparisons
Baseline screenshots captured from previous test runs are displayed next to screenshots from the latest test run. Visual changes are labeled as warnings in the test output so you can quickly filter for them. Changes are highlighted with bounding boxes for easy review.
Get started