Easy to setup
Create, scale, and integrate automated tests in minutes.
No maintenance
No operations overhead
Creating robust automated tests is codeless and scriptless.
Testing infrastructure is fully managed in the cloud. Scale tests infinitely and run them all in parallel.
Auto-healing tests adapt to UI changes without intervention.
Get started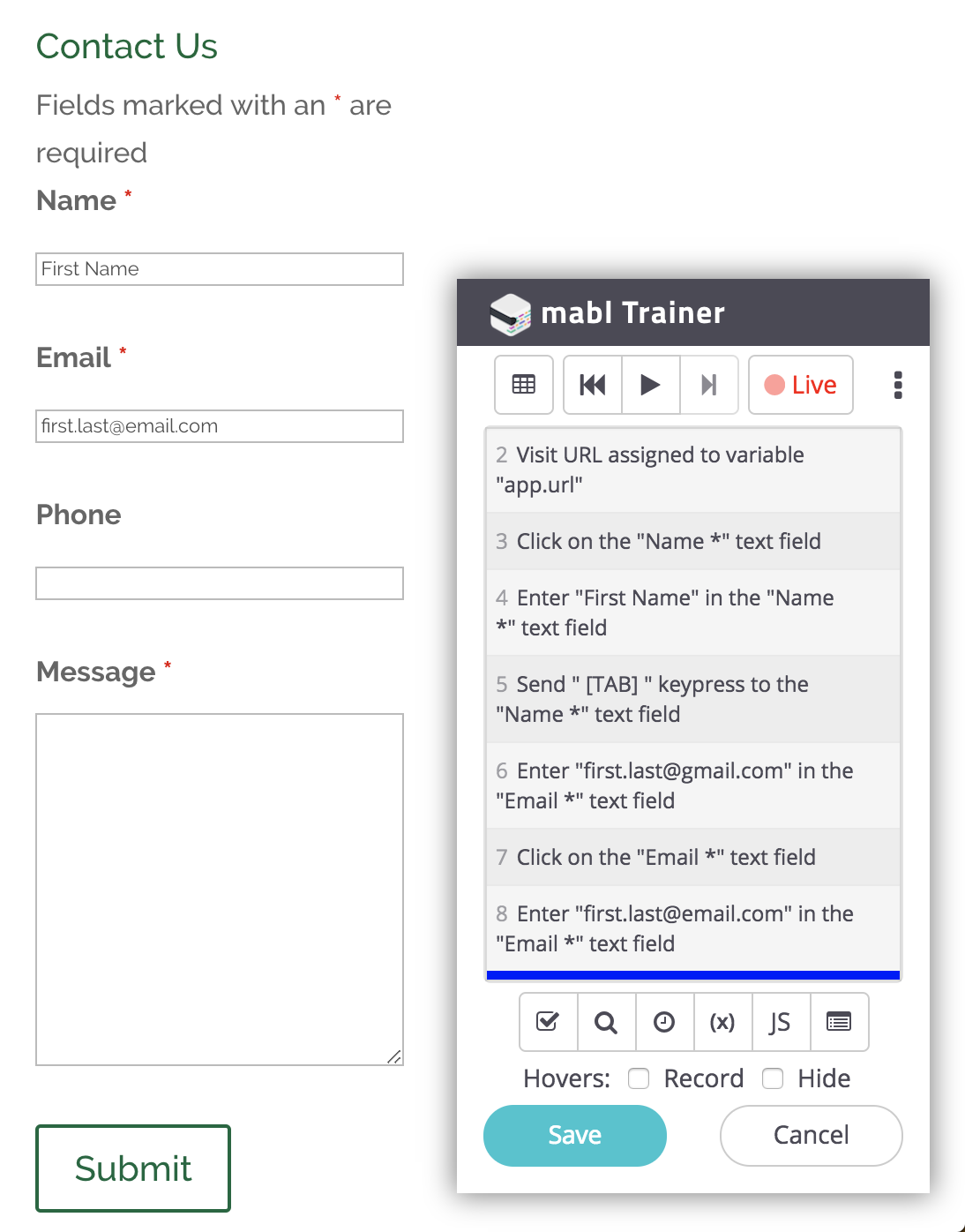 More than a record and play tool
mabl harvests numerous identifiers from elements in the DOM, and uses this data to make your automated tests resilient to changes to the UI.
Create tests with mabl's browser extension
Use your app like your users would, and the mabl Trainer browser extension will track your user interactions to create a test.
Add advanced logic to your tests
Easily add assertions, generate variables, insert JavaScript snippets, and more from within the mabl Trainer browser extension.
Get started