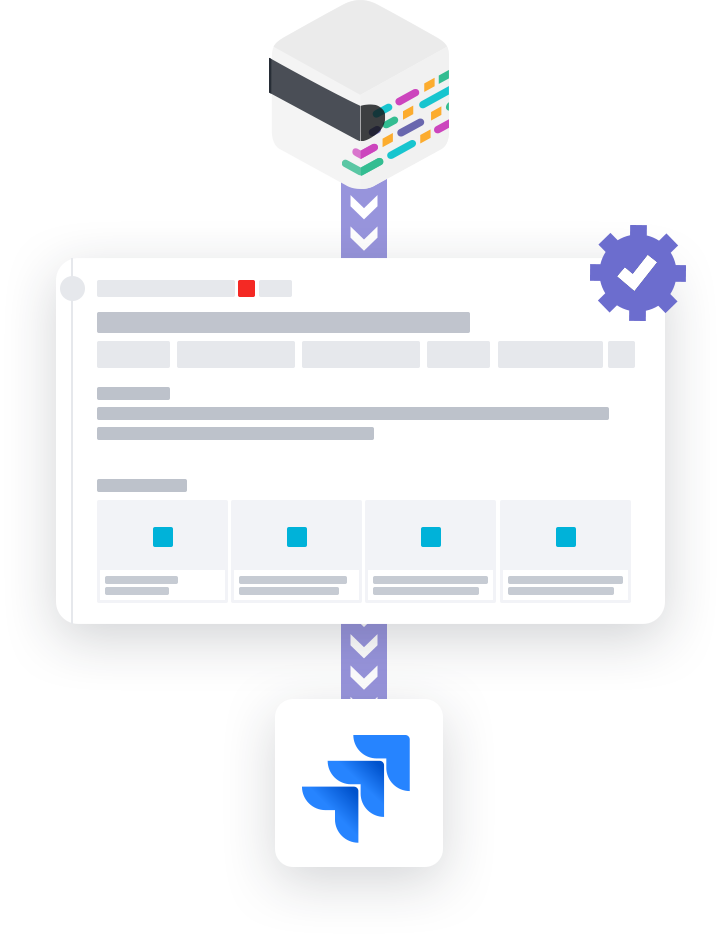 Software development is fast-paced - and your issue tracking should enable velocity, not hinder it. Mabl and Jira have joined forces to help teams deliver software with confidence and efficiency. Learn more about this native integration below, or request a personalized demo.
Reduce the manual effort needed to report issues by creating a ticket directly from your test results.
Quickly triage reported issues with comprehensive mabl test data seamlessly brought into Jira.
Get back to feature work faster by re-running tests locally to reproduce, debug, and fix issues.
Benefit from the flexibility, security, and scalability of the cloud with two point solutions that enable agile development.